Vineyard Chicks music features the sisters' beautiful three-part harmonies of folk, country, gospel easy listening rock and pop songs.  KayKay brings her keyboard chops to the all-sister band and  Spoon Girl Trie knows her way around dinnerware and plays the cajon and drums. Little Bunkie plays bass and guitar.  The three sisters alternate singing leads and backups in their music.
Dust in the Wind cover by Vineyard Chicks is available for download and streaming wherever you listen to music or visit their YouTube Music playlist below.
Dust in the Wind Cover
Check out Vineyard Chicks unique blends on this classic song!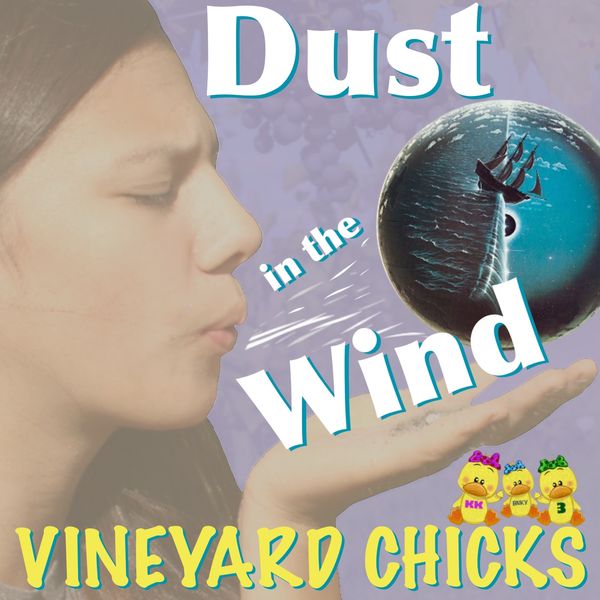 ... or check out their music video playlist on YouTube
You are visitor number: 117